Biodiesel Fuel Quality Testing: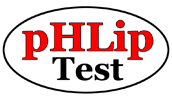 Information for Boaters: Biodiesel for Marine Engines
Survey of 100 Recreational Boaters Using Biodiesel, 1994-1997
Technical Handbook for Marine Biodiesel
This handbook has been prepared to provide practical information on Biodiesel to owners of recreational boats powered with diesel engines. The report summarizes research work and field observations collected over the past five years from the U.S. and Europe. The handbook is intended to be relatively comprehensive without being overly detailed. References are cited to guide the reader in pursuing specific topics in more depth. The appendices contain support documentation and articles on marine Biodiesel.

For more information about CytoCulture and services,
please CONTACT US .


---